Kashmiri  embroidery is natively called Kashmiri kashida. This embroidery is  famous around the world and fondly called kashida kari or kashida work.  The patterns or motifs made on the cloth are often birds, flowers,  creepers, blossoms, lotus, mango, trees etc., Nature is re-created in  the embroidery.
A wide range of vibrant colors such as  green, purple, blue, yellow, black, crimson, saffron and scarlet are  used. Males between 7 and 60 years of age practised this kashidkari  craft.  Hence there was different levels of expertise and requires many  hands in making an item. Therefore, they always worked in groups. This  was a means of livelihood for many families.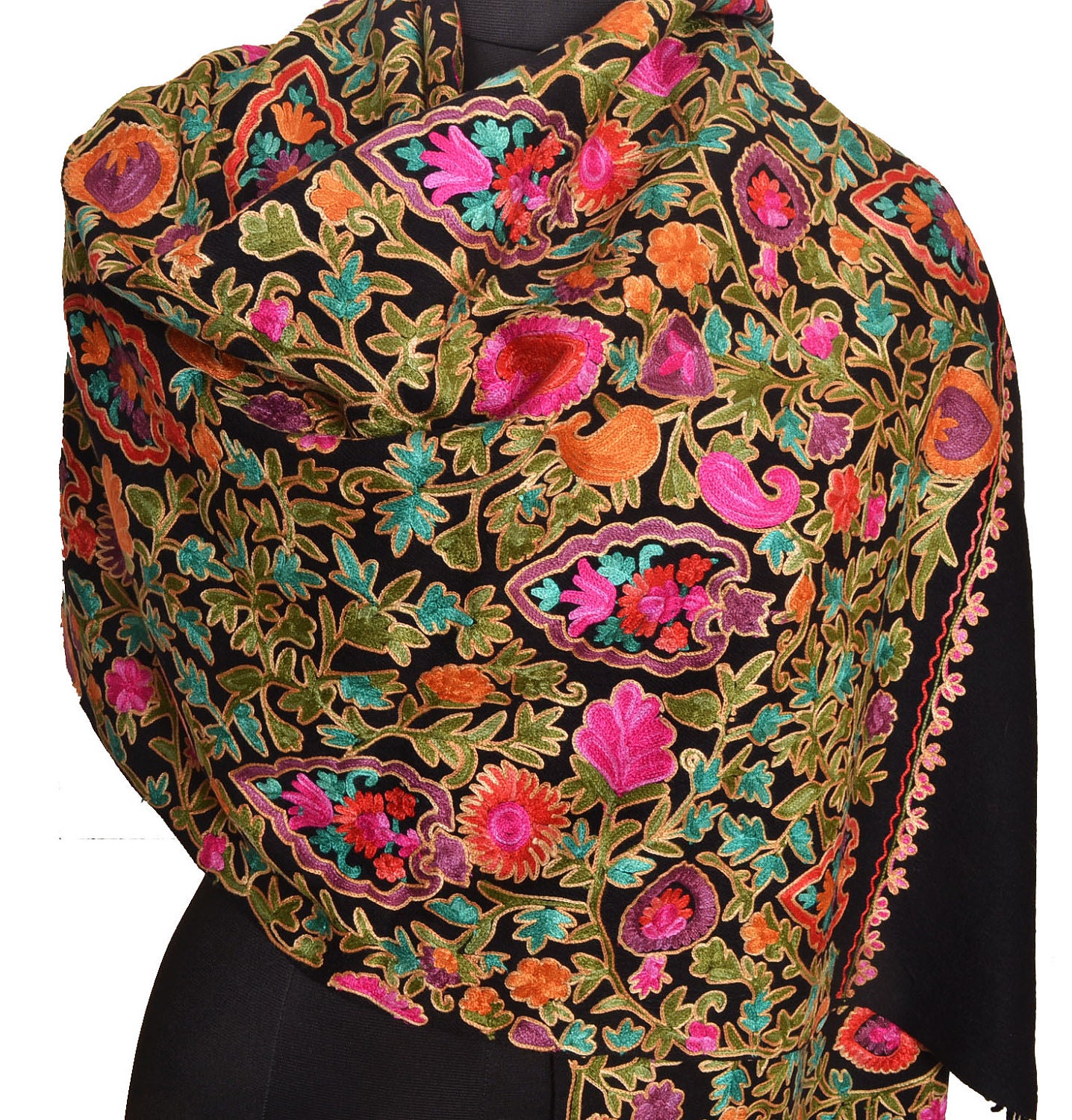 The base cloth is usually silk, wool or  cotton and with one or two stitches, the entire pattern is designed.  Initially the base cloth was white, off-white or cream but in the  present days a wide variety of colors are being used in the  salwar-kameez and stoles. Kashida uses crystal threads, but it also  makes use of pashmina and leather thread on a canvas. Apart from  clothing, it is commercially used in bed covers, pillow covers and  cushions. Kashimiri embroidery is famous for their  skilled stitch. Some of the stitches are chain, the satin, slanted darn,  stem, and herringbone. Doori stitch (knot) is also quite popular. The  popular design is the Kashmiri teapot design. This teapot is called  samovar. This samovar pattern along with floral, leafy design is used in  the kashida work especially on the neckline and sleeves.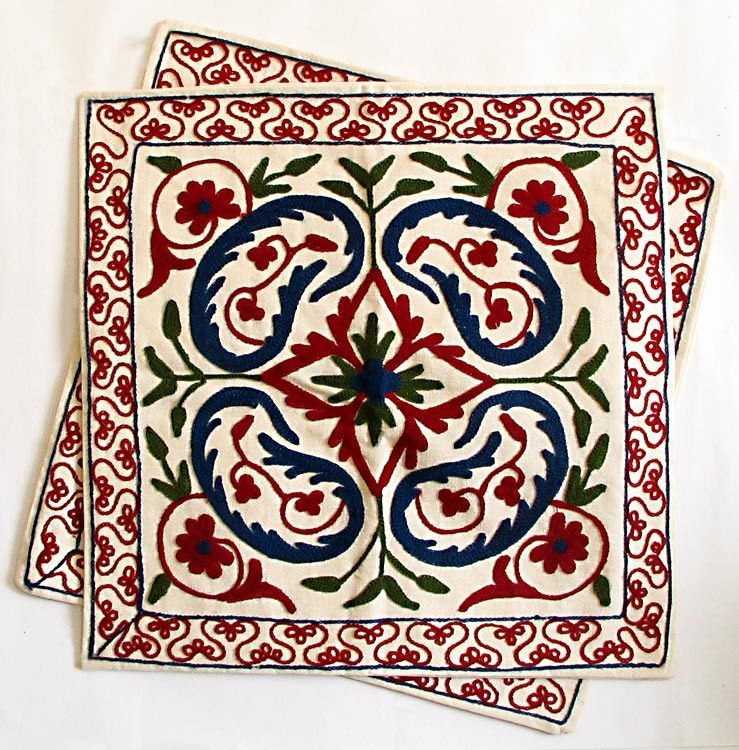 Naala Jaal is style in kashidakari where  the embroidery is included only on the neckline and chest. Naal in  Kashmiri dialect means neck. It has a dense embroidery work around the  neck area. A different form of this style is neem-jaama, which has less  dense embroidery designs.kashmiri_hand_embroidered